The complete design of watch mechanism
Get advanced functionalities for each step of the process: pre-study/research, construction stage, production phase, 2D and 3D kinematics and scientific analysis.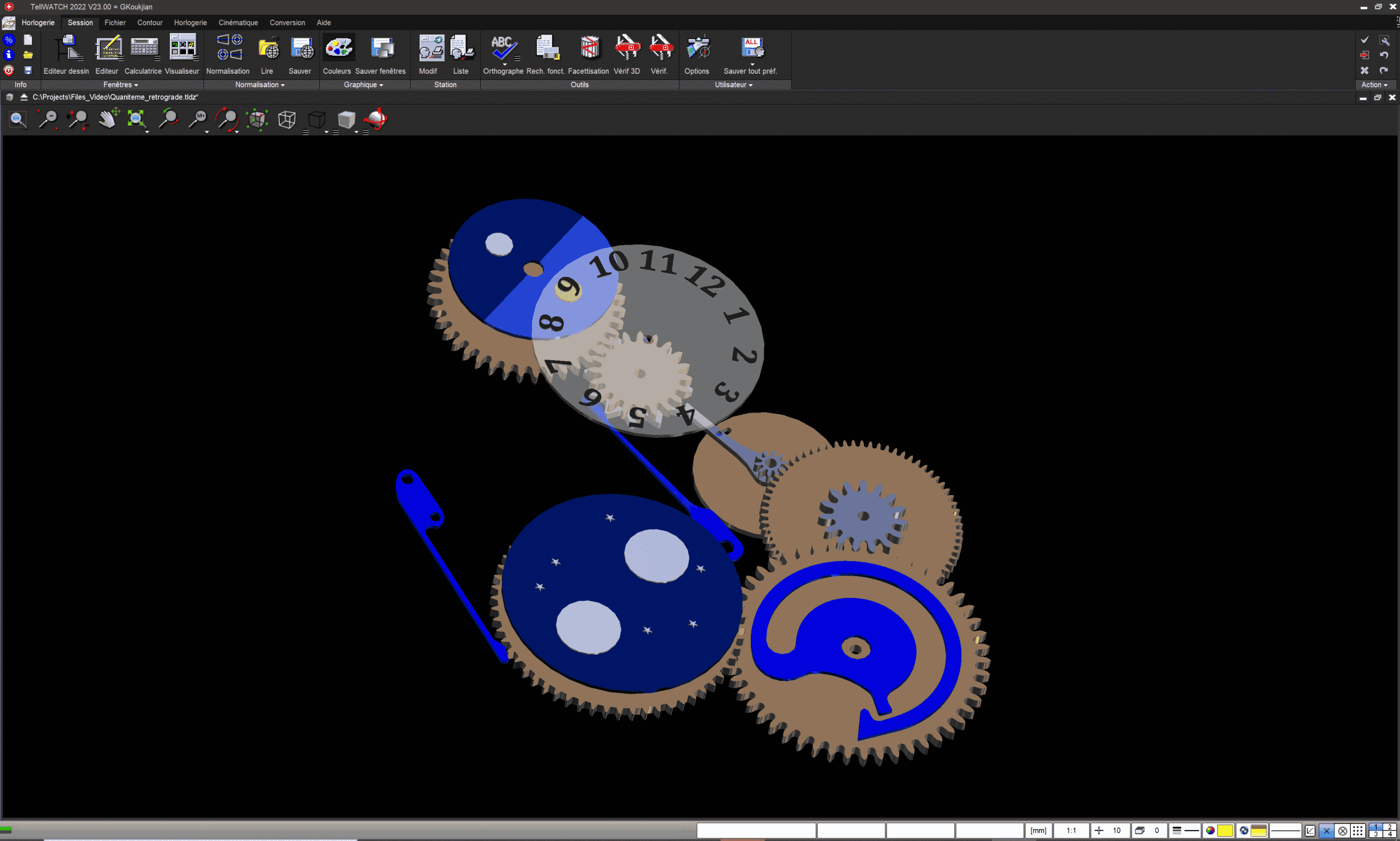 KINEMATICS 2D/3D, STATIC/DYNAMIC
You have never been so close to the reality! Tell integrates the combination of speed, acceleration, weight, and inertia to simulate new behaviors.
Tell Watch provides you a library of standard, pre-defined kinematics functions (contact, spring, pivoting…) which you can apply to the components of your chain.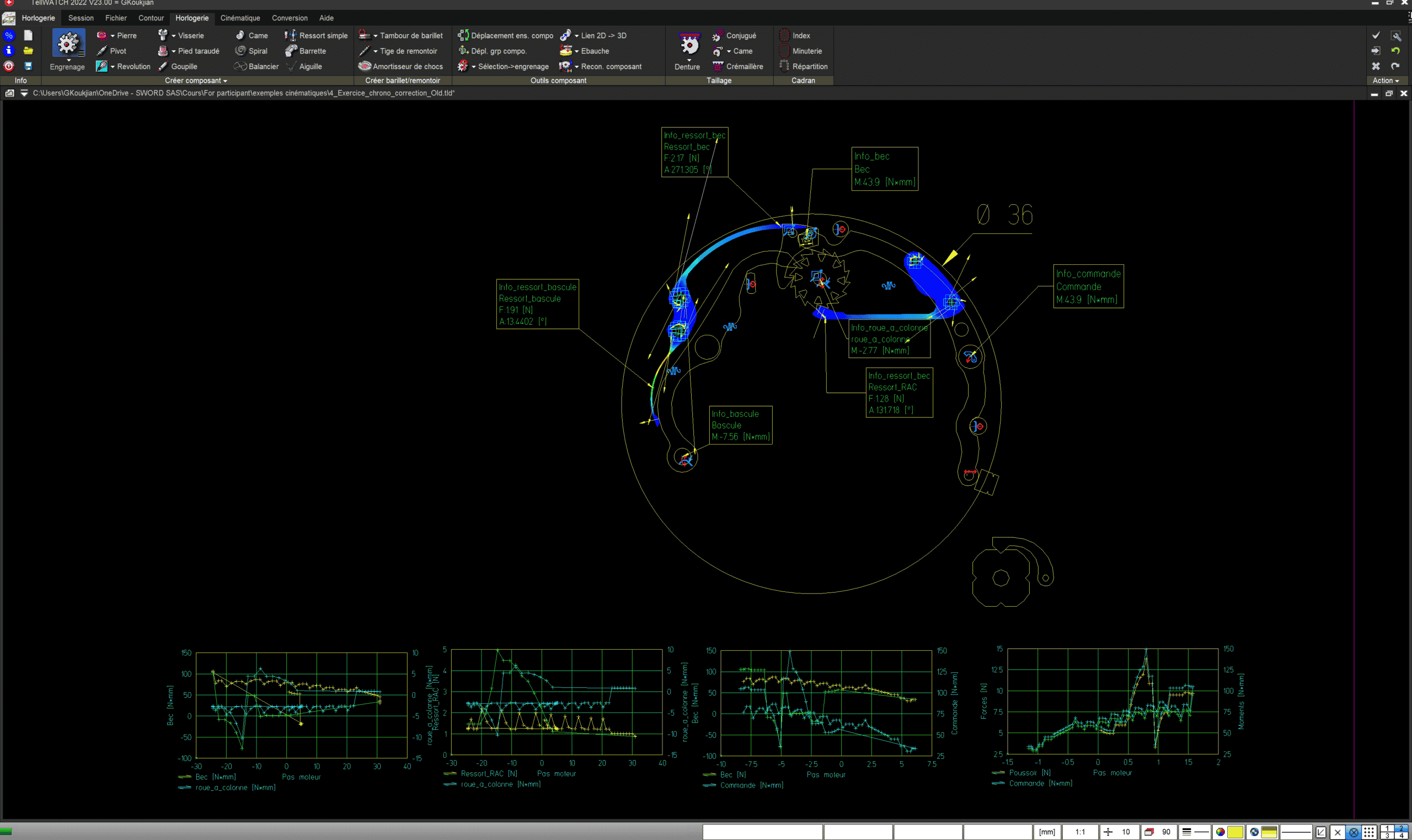 CALCULATIONS CHECKS AND SCIENTIFIC ANALYSIS
Use multiple configurable analysis functions to check your calculations and analyze project feasibility.
GEAR : EFFICIENCY CALCULATION, INTERIOR/EXTERIOR GEAR GENERATION
Use our library of NIHS gearing profiles or integrate specific ones based on your manufacturing norms. Efficiency, Hertz pressure and much more can be done to analyze the gears inside our software. Use our batch calculation function to define the deformations, frictions, and other parameters to the best result.
PROTECT MODULE
From creation to production, secure ownership of your patent and backup every single step of the manufacturing process. Don't let time decide on the date of their validity.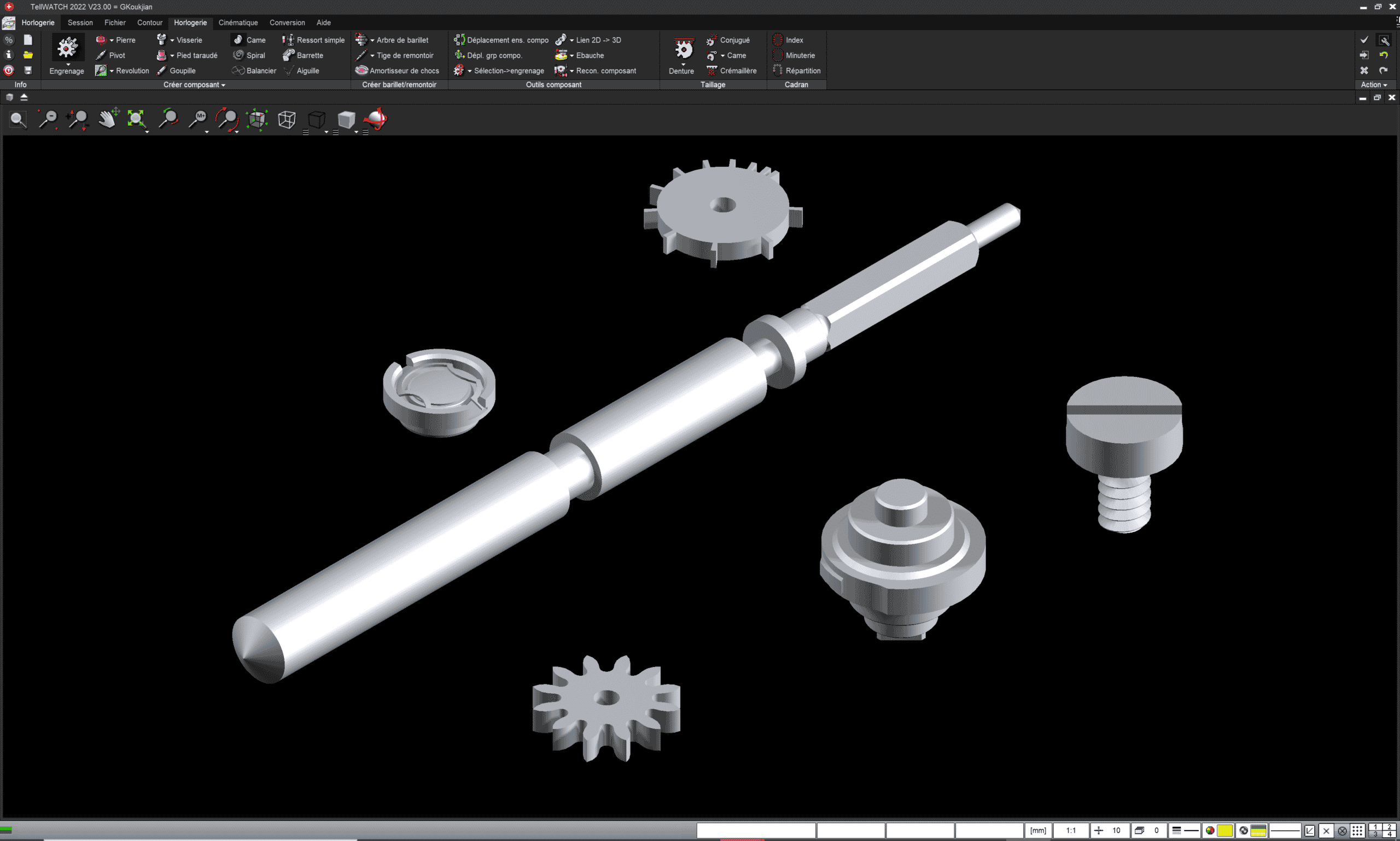 NIHS COMPONENTS LIBRARY
Benefit from a large library of components used in watchmaking mechanisms with the NIHS stamp.

LARGE DEFORMATION SPRINGS
Use our automatic meshing tool, to calculate tensions of the springs with the Finite Elements Method (FEM).
The deformation of the springs is automatically controlled by the kinematics functions.
INTEROPERABILITY
Import/export of CAD data (STEP, DXF, DWG files etc.) to other software.
Our connectors will allow you to work in parallel with others software such as Crea, Sold Works, Inventor…
Book a personalized demo with us to showcase how Tell can benefit your watch design
Request a demo